Fresh Chocolates Delivered to Your Door

BETHLEHEM, PA (MARCH 17, 2020 ) – Rest assured, the Easter Bunny will arrive in homes across the Lehigh Valley this year, thanks to Chocolate Lab of Bethlehem.
The Lehigh Valley fine chocolate shop is offering home delivery, take-out, and curbside pick up of its fresh, fine chocolates. And, in time for Easter, the shop will also roll out its Bunny Brigade, a special service for the delivery of Easter candies directly to customer's doors.
Chocolate Lab specializes in fresh-made daily, organic, fair trade chocolate selections, in dark, milk or white chocolate.
"Dark chocolate is a noted mood enhancer, thanks to the antidepressant effects of phytonutrients called flavonoids, including tryptophan, serotonin, and phenethylamine. Dark chocolate affects the brain and helps in a calming effect," according to Everyday Health blogger Anna Brooks, in an article medically reviewed by Kelly Kennedy, RD.
And, in times as in the present COVID-19 outbreak, the Bethlehem chocolate maker is ready to deliver its fresh-made chocolate products within a 15-mile radius of Bethlehem, Saucon Valley, Hellertown, Easton, Allentown, and surrounding areas. Chocolate Lab has also expanded its offerings on GrubHub and UberEats.
Chocolate Lab was founded in 2002 by Arlene Brockel. Today, the store is located at 446 Main Street, Bethlehem, PA. To order home delivery of chocolates or for curbside delivery, call 610-865-5781, email, thechocolatelab@ymail.com, or go online to www.chocolatelabbethlehem.com.
###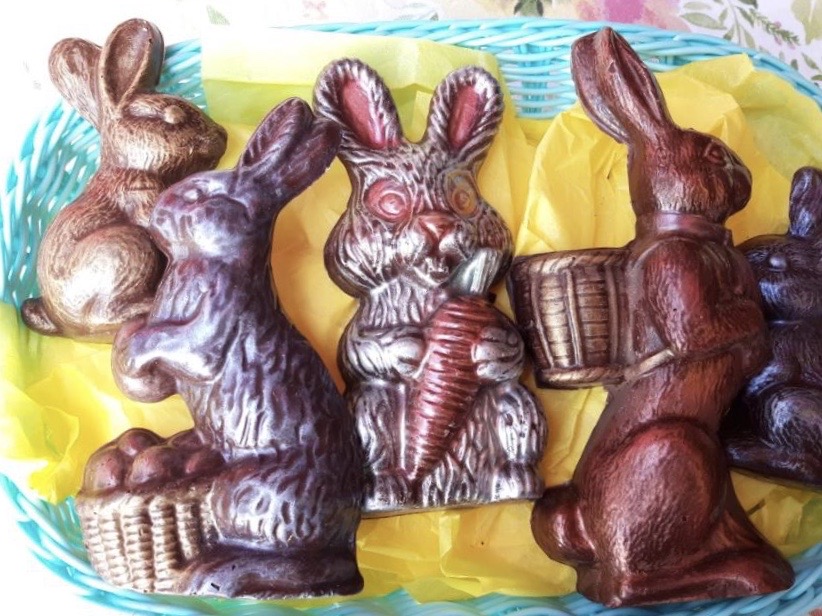 Organic, vegan dark, or milk chocolate from Chocolate Lab in Bethlehem, PA are hand dusted and made fresh daily