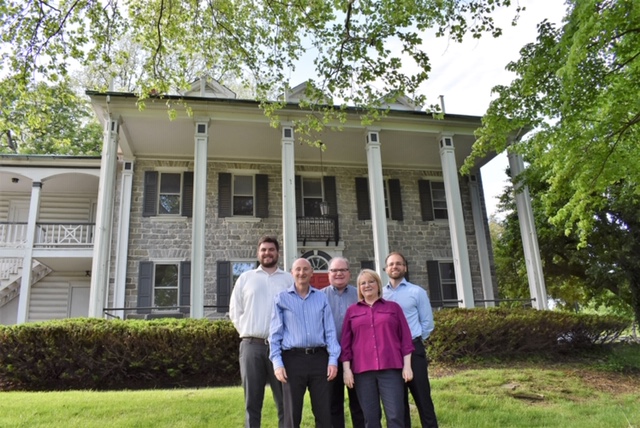 New Recovery Center for Families Impacted by Substance Use Disorder will Hold Grand Opening Ceremony Friday, June 28, 12 noon.
BETHLEHEM, PA –The Oasis Community Center will chart new ground when it opens July 1st at the Park Plaza Farmhouse, 3400 Bath Pike, Bethlehem, Northampton County, PA. A grand opening ceremony will be held Friday, June 28, at 12 noon. State, county and city officials are slated to attend. Special speakers will include Jennifer Smith, Secretary, PA Department of Drug and Alcohol Programs; Lamont McClure, Northampton County Executive; Marcia Hahn, PA State Representative; Robert Donchez, Mayor, City of Bethlehem; and John J. Finnegan, Jr., Hanover Township Manager.
The center will be the first of its kind in Pennsylvania and will serve families and individuals impacted by Substance Use Disorder (SUD). The Oasis Community Center will be operated under the auspices of Speak Up for Ben, Inc, a 501 (c) 3 non-profit organization.
The establishment of the Oasis Community Center is made possible through support from the County of Northampton Department of Human Services Drug and Alcohol Division.
"As a nonprofit organization, we are thrilled to announce the approval of the Oasis Community Center for Northampton County," said Rhonda Miller, Speak Up for Ben Executive Director. "Opening a recovery center for families has been a dream of ours for many years as we battled alongside our son Ben's disease of Substance Use Disorder."
"We know first hand that families often lack the support they need. We are excited for this project to finally come to fruition," added Miller.
The Miller family founded Speak Up for Ben, Inc. after losing their 23-year-old son and brother, Ben, to the Opioid epidemic in 2016. The Oasis Community Center is not a drug and alcohol or mental health treatment facility, nor will anyone reside at the location. Rather, the center will serve families who have experienced substance-related loss and for those currently dealing with a loved one's substance use by offering resources, support and holistic healing activities.
The Oasis Community Center will include family support meetings, grief recovery groups, and experiential healing activities. Details on the center's events and programs will be determined by the executive director and a steering committee comprised of Northampton County community residents who are committed to promoting and advancing family recovery.
According to Matthew Bartos, Speak Up for Ben Board President, the center will offer many methods for family recovery and will support activities and events that are healing for those in recovery from a loved one's addiction. "On any given day, for example, there may be a 12-step family support meeting, an art or cooking class, and a children's program," Bartos noted. "The healing modalities will be very nurturing. We welcome anyone who has experienced a loved one's substance use to visit."
The drop-in Center will be open weekdays for regular programs and on occasional weekends for special events. At least one Certified Family Recovery Specialist (CFRS) will be on-site. A Certified Family Recovery Specialist is specifically trained in supporting family members seeking recovery from a loved one's addiction.
For more information, visit www.oasisbethlehem.org, on Facebook at oasisbethlehem… or email rhonda@speakupforben.org.P
###